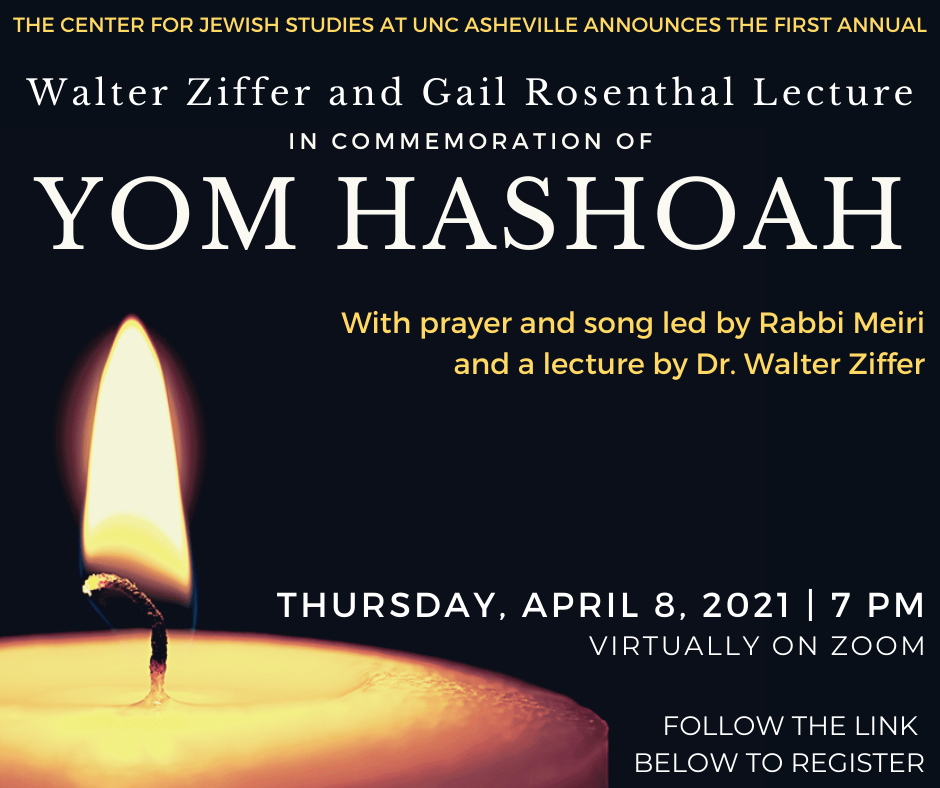 "The Dilemma of Owing One's Life to Evil: A Holocaust-Related Personal Case Study"
A Lecture by Dr. Walter Ziffer
Thursday, April 8, 2021 at 7pm
With prayer and song in commemoration of Yom HaShoah led by Rabbi Meiri of Congregation Beth HaTephila
Dr. Walter Ziffer, theologian and author who was enslaved for three years as a fifteen-year-old boy in seven concentration camps during the Holocaust, will discuss the dilemmas presented by difficult histories, including the Holocaust and American slavery: Can perpetrators of evil, such as slave holders, also exhibit decency and humanity? How are one's ethical dispositions influenced by where and when one is born? How can we use these insights to understand atrocities of the past, confront injustice in the present, and prevent such inhumanity in the future? Drawing on his personal experience and his insight as a Jewish theologian, Ziffer will challenge us to consider the complexity and nuance of the ethical dilemmas involved.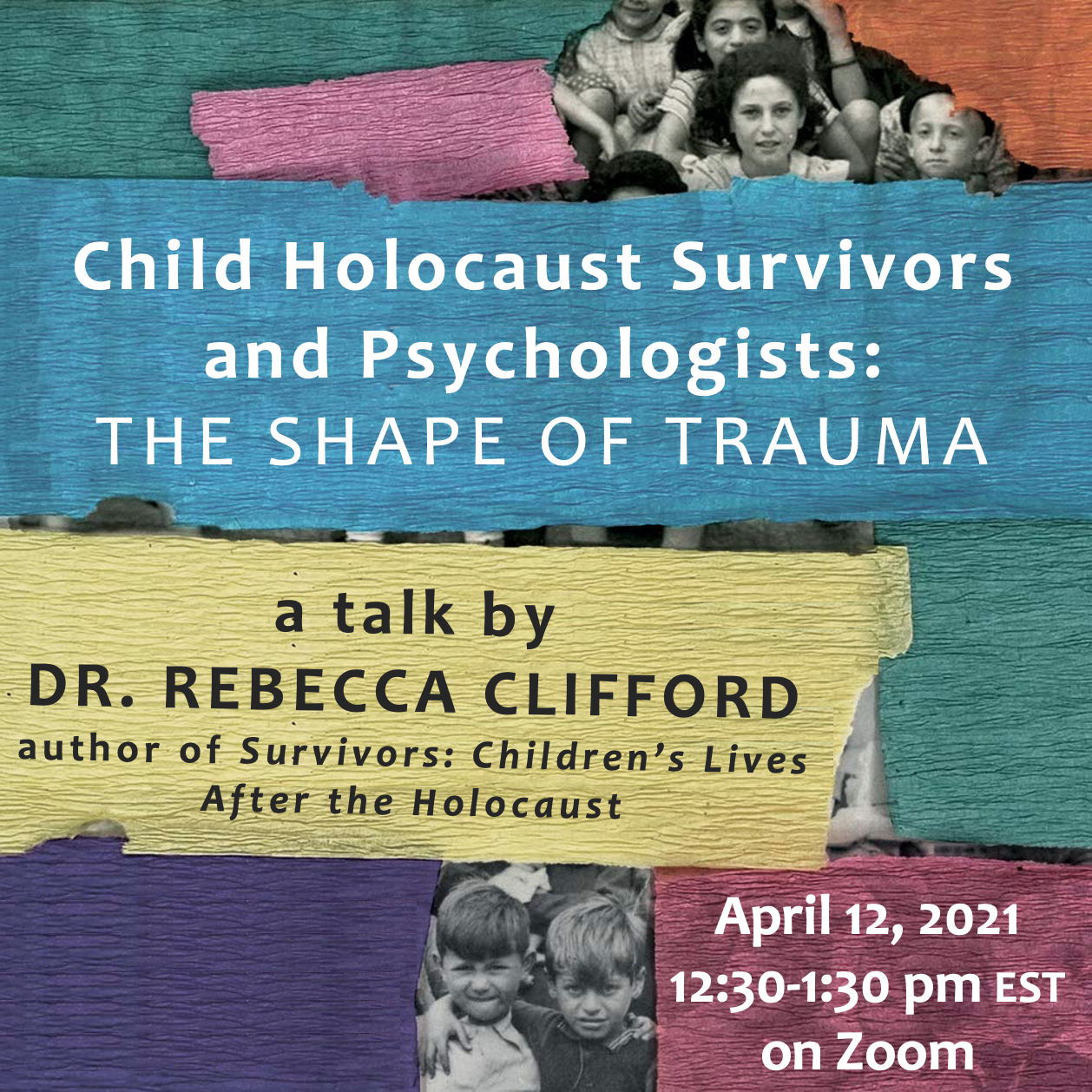 "Child Holocaust Survivors and Psychologists: The Shape of Trauma"
A Lecture by Dr. Rebecca Clifford
Monday, April 12, 2021 at 12:30-1:30 pm
What do we mean when we speak about "trauma"? It is now common in the English language to refer to emotionally disturbing events as "traumatic," but this was not always the case. This talk will explore the historical relationship – always complex and often fraught – between child Holocaust survivors and a global network of mental health professionals interested in the question of whether war-torn childhoods could cause long-term psychological harm. It will argue that the dialogue that arose in the 1970s and 1980s between child survivors and mental health experts ultimately left both groups changed – and changed our contemporary understanding of the legacies of genocide as well.